Our growing membership is a national and international network of 2- and 4-year academic institutions and allied organizations that collaborate to expand cybersecurity for the public good.
---
Active Clinics
---
Allies

Ally
The European Cyber Conflict Research Initiative (ECCRI) promotes the interdisciplinary study of cyber conflict and statecraft in Europe and beyond. ECCRI exists to make rigorous, objective research on cyber conflict and statecraft accessible to policy-makers and the general public. ECCRI encourages and supports high-quality original research, as well as enabling researchers to communicate their findings to policy-makers and the general public.
Read More

Max Smeets, Director

Ally
The Global Cyber Alliance (GCA) is an international nonprofit organization that focuses on making the Internet more secure for everyone: GCA's vision is a secure, trustworthy Internet that enables social and economic progress for all. Unlike many nonprofits, we do this by building practical, measurable solutions and tools that are easy to use and working with partners to accelerate adoption around the world.
Read More
Our success in delivering the solutions we build at global scale is dependent on the relationships we build with organizations that have access at the regional and local level to the end users.
Gill Thomas, Director of Engagement, Capacity & Resilience Program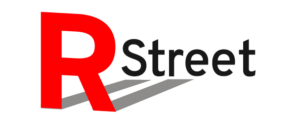 Ally
The R Street Institute is a nonprofit, nonpartisan public policy research organization ("think tank"). Our mission is to engage in policy research and outreach to promote free markets and limited, effective government. In addition to our D.C. headquarters, we have offices in Georgia, Texas, Ohio, Massachusetts and California.
Read More
We work extensively on both state and national policy, focusing on issues that other groups tend to neglect. Our specialty is tackling issues that are complex, but do not necessarily grab major headlines. These are the areas where we think we can have a real impact. We believe free markets work better than the alternatives. At the same time, we recognize that the legislative process calls for practical responses to current problems. To that end, our motto is: "Free markets. Real solutions."
Brandon Pugh, Director, Cybersecurity and Emerging Threats