Google.org will provide $500,000 grants, volunteers, and in-kind support to ten university-based cybersecurity clinics across the country
BERKELEY, CA – Ten university-based cybersecurity clinics — all members of the Consortium of Cybersecurity Clinics — will each receive $500,000 in grant funding and additional support from Google's Cybersecurity Clinics Fund. The funding from Google.org, the company's philanthropic arm, is part of a $20-million collaboration that Google's CEO, Sundar Pichai, announced in June as part of an initiative to expand the number of cybersecurity clinics across the United States.
University cybersecurity clinics provide free security services in the same way law or medical schools offer free clinics in their communities. They give students the opportunity to learn and improve digital security skills in a real-world context, while helping to protect the digital networks of critical infrastructure, such as hospitals, schools, and energy grids, as well as non-profits and other public interest organizations.
"We are tremendously grateful for Google's commitment to strengthen and grow university-based cyber clinics, which bring diverse students into the cybersecurity profession while providing vital security assistance to civic institutions across the country," said Ann Cleaveland, Co-Founder and Co-Chair of the Consortium of Cybersecurity Clinics and Executive Director of the UC Berkeley Center for Long-Term Cybersecurity, the Consortium's administrative home. "Cybersecurity clinics deliver hands-on training to students while assisting civic organizations like hospitals, local governments, and non-profits that play a vital role in our society, but don't always have the resources to defend themselves against ransomware and other cyber threats."
Cyber attacks increased by 38% globally in 2022, and have cost the U.S. economy billions of dollars over the past five years. Despite the need for more cybersecurity professionals, there are currently more than 550,000 unfilled cybersecurity jobs in the U.S.
"Consortium members share a wide range of teaching materials, including digital training modules, so that schools interested in creating a clinic can move quickly to get started," said Professor Larry Susskind, Co-Chair of the Consortium and Director of the MIT Cybersecurity Clinic. "This level of collaboration among members — which now include over two dozen active clinics, clinics in development, and allies — is one of the great strengths of the Consortium."
The ten grants from Google.org will support clinics at the University of Alabama; University of Georgia, Athens; Indiana University; Massachusetts Institute of Technology (MIT); University of Nevada, Las Vegas; Rochester Institute of Technology (RIT); Stillman College; the University of Texas at Austin; the University of Texas at San Antonio; and the University of California at Berkeley.
In addition to grant funding, Google is offering the ten clinics volunteer mentorship from Google employees, Titan Security Keys, and scholarships for the new Google Career Certificate in Cybersecurity.
"These clinics have been designed to provide the next generation of professionals with the tools and resources they need to succeed in the ever-growing field of cybersecurity," said Royal Hansen, Google's Vice President of Privacy, Safety, and Security Engineering. "We're proud to lend a hand to help grow a strong security workforce responsible for strengthening and protecting our infrastructure for years to come."
Google and the Consortium have opened the application for other institutions interested in launching a clinic. The deadline is March 1, 2024. Learn more at https://cyberclinics.withgoogle.com.
###
About the Consortium of Cybersecurity Clinics: The Consortium of Cybersecurity Clinics is a network of clinics and allies dedicated to sharing resources and best practices to advance the cybersecurity clinic model worldwide. The Consortium works to expand the reach and visibility of university-based cybersecurity clinics and lower the barriers for other institutions of higher education to successfully establish their own clinics. Learn more at https://cybersecurityclinics.org.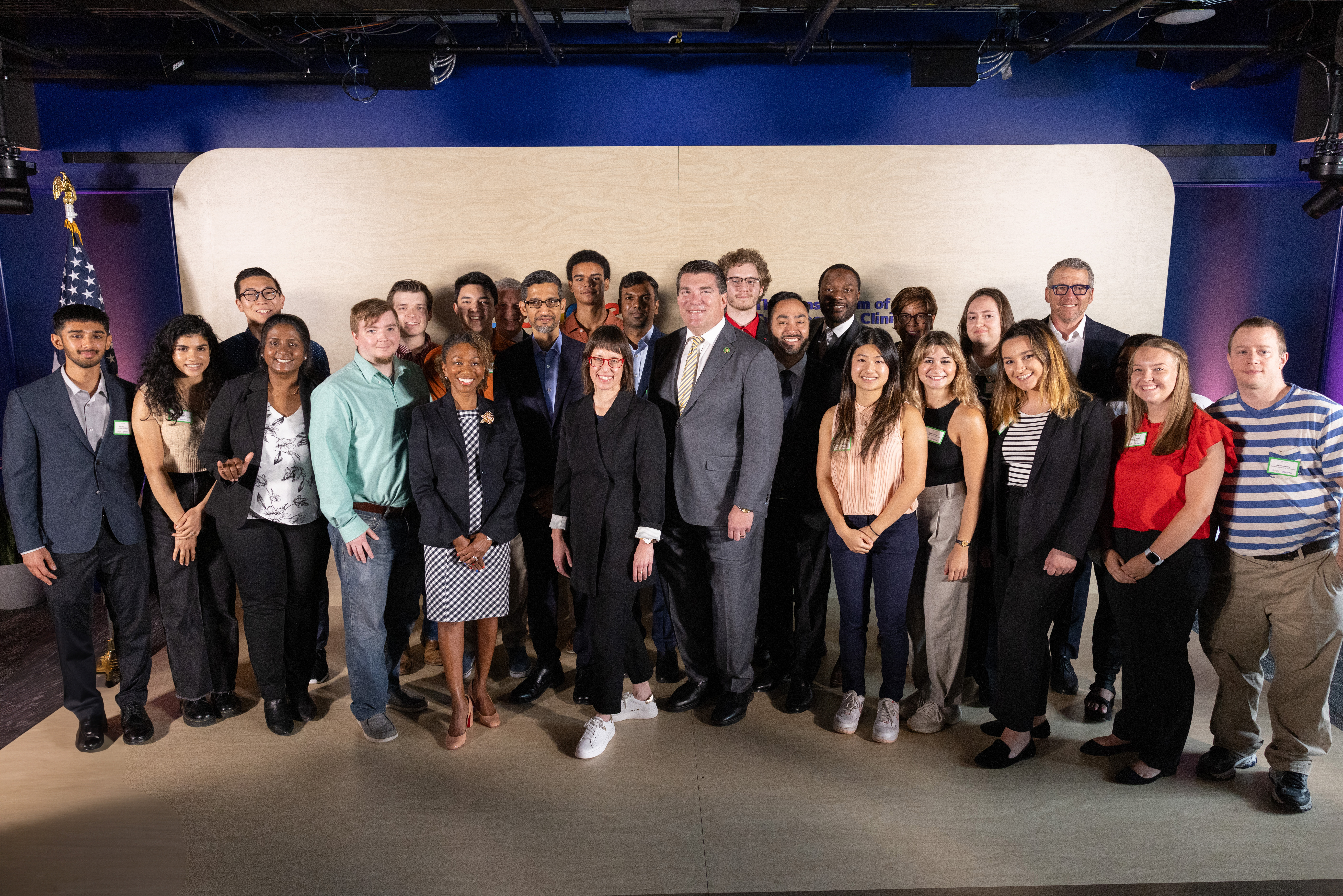 Video link: "What is a cybersecurity clinic?" https://youtu.be/_aMizzvSefE
Media contact: For more about the Consortium of Cybersecurity Clinics, email cybersecurityclinics@berkeley.edu. For Google.org-specific inquiries, contact kwill@google.com.